Diseases
Infected With HIV: Causes, Symptoms, Treatment & Prevention
Living with HIV or suffering from AIDS
Things to watch out for at home
Can I still have sex?
Can I have a baby?
What if I inject drugs?
Can I travel abroad?
"My husband and I are HIV-positive. It was discovered first, and then I checked. We both were very surprised because we never thought we were high-risk people. At first I was very angry with my husband. However, I thought it might be that I transmitted the virus to him. We will never know who it is to whom. What is important is how we can enjoy life together and work together to stay healthy. Local AIDS committee (AIDS) Council) helps us find support organizations and also find the doctors we trust. We are now learning how to live as an HIV carrier."
Things to watch out for at home
You may be concerned about transmitting HIV to people who live with you, especially children. But they only live with you and there is no danger of being infected with HIV.
HIV does not spread through general contact with a house or a unit. Kissing, hugging, playing together, eating, sleeping with a bed or sharing other household facilities such as plates, bowls, cups and cutlery will not spread HIV.
Your health is also very important. When you are living with HIV, your immune system will not function properly, and you may be infected with other diseases from people around you at any time. These diseases can have serious consequences for your health.
In order to prevent the spread of infection, the following measures are recommended as the rules for living together:
Everyone living in a home should wash their hands carefully after using the toilet and preparing food.
Gloves must be worn when cleaning blood and other body fluids. First clean the contaminated area with a paper towel, then wash it with soapy water, and finally disinfect the area with a disinfectant according to the product instructions. Finally wipe it with a paper towel.
Any bed linen, quilt cover, etc., towels, bath towels and clothes that are contaminated by blood and other body fluids should be washed separately from other general clothing.
Avoid kissing or making close contact with people with colds or flu, or children with childhood illnesses such as chickenpox, mumps and measles.
Can I still have sex?
HIV positive does not mean that you can no longer have sex. But your sex life needs to change. Here are some things to note:
If your partner is HIV-negative, you need to protect him/her from HIV infection and safe sex.
Safe sex means that condoms, oral membranes and water-based lubricants must be used every time you have sex. The role of condoms is to act as a barrier during sexual intercourse to prevent HIV in your blood, semen or vaginal secretions from entering your partner's blood.
In general, the risk of HIV transmission in oral sex is low. But if your partner has a broken or ulcerated mouth or has had a dental treatment recently, oral sex can also be dangerous. The use of condoms and oral membranes is the safest method of oral sex.
Effective treatment of HIV (such as the extent to which your virus is reduced to an unmeasurable level) can also help reduce the risk of HIV transmission. Ask your doctor for more information.
Kissing, hugging, masturbating and massage are also safe sex.
Depending on your state or territory, the law states that even if you have a safe sex with anyone, you must tell the other person that you are HIV positive. The AIDS committees in each state and territory will provide you with further advice and advice. Visit the HIV/AIDS Law Center website at www.halc.org.au for the latest legal and HIV information.
It can be difficult to tell someone about your HIV-positive condition. You can ask your doctor or social worker (mental counsellor or medical professional) for advice.
If you and your partner have been unsafe for sex, he/she is likely to be HIV positive, so he/she should consider HIV testing.
If your sexual partner is also HIV positive, you may decide not to implement safe sex. But there is still controversy about whether repeated infections (different infections) cause damage. You can discuss this with your doctor, but in the end it will be up to you and your partner to decide.
Remember that sex is a part of your involvement with your partner and that both parties are responsible for safe sex.
"When I just found out that I was HIV positive, it was like living in the fog of the clouds. It seems that the whole life is over. The doctor did not help much. She only said that I must be careful not to pass on AIDS to the people around me. I haven't even thought about sex for almost two years, just like that part of life is always away from me. But then I met him, and our relationship has unwittingly developed to the point of being close. Before the sexual intercourse, I told him that I was HIV positive. He was shocked, but he listened carefully to me. Now we have safe sex and sex is very good."
Can I have a baby?
Regardless of your HIV status, you may want to have a baby. In Australia, HIV-positive people can give birth to healthy children.
If you plan to have a baby, or if you find that you are pregnant, be sure to contact your doctor and discuss the issue as soon as possible. He or she can explain to you any pregnancy and HIV related problems you need to know.
With good health care, you have a great chance to have a healthy baby. Few women who receive HIV treatment in Australia pass the virus to her baby.
HIV-positive mothers can reduce HIV transmission to babies by:
Mothers receive anti-HIV treatment during pregnancy.
Caesarean section is implemented to avoid trans vaginal production.
Do not breastfeed.
The baby is treated for anti-HIV within 6 weeks of birth.
You may find it helpful to talk to HIV-positive parents with children. Your specialist, or the AIDS committee in your state or territory, should be able to help you get in touch with HIV-positive parents.
"We have been discussing for a long time about having children, this is the most important decision we made together. When we just discovered that we are HIV positive, we never thought we could have children. However, the idea of ​​having children is not sudden. When we asked our doctors for their opinions, he supported us. We discussed this with many people and found that other HIV-positive people have had healthy children."
What if I inject drugs?
If you are injecting drugs, be sure to use your own new needle syringes and other syringes each time. Do not let others use your appliance. This protects you and others from infections such as AIDS, hepatitis B and hepatitis C.
Plan ahead to ensure that there is a spare needle for use when needed.
In Australia, injecting drug users can get free needles, needles and other syringes. But this does not mean that injecting drugs is legal.

Free needle needles and other syringes are available from the Needle Exchange Center (NSP) or some pharmacies. NSP is an organization that serves people who use drugs. If you plan to quit, they will also provide information and help. Needle vending machines are available in different locations and are available 24 hours a day. To find out about the New South Wales Needle Exchange Center (NSP) or needle vending machine, please call the ADIS (Alcohol and Drug Service Hotline) 1800-422-599.
When you inject a drug, be sure to use a sterile paper or a sterile cotton ball to stop the bleeding and wash your hands thoroughly afterwards. Do not use your fingers and thumb to stop bleeding.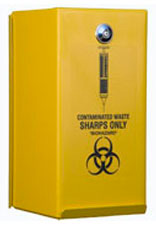 Be sure to safely discard your syringe. The best is placed in the NSP's yellow sharp object drop container. Some pharmacies and large hospitals also accept used syringes, and you can find them in some public toilets.
If you can't go to the NSP or find a public facility, put the used syringe in a screw-capped container (such as an empty beverage bottle) and throw it into the rubbish can.
If you are using drugs, it is best to tell your doctor because drugs can affect your health and HIV treatment. Your doctor can also recommend you to a professional service agency.
Can I travel abroad?
Can. But when you plan to travel abroad, consider the following points. This is because you may face some diseases that are different from your home. It is important to take steps to avoid these diseases, especially if you are carrying HIV.
Tell your doctor about your plan so you can plan for the health care needs and prepare for possible emergencies.
Contact the AIDS committee. They will tell you about AIDS services in your country.
If you are taking treatment or taking any other form of medication, make sure you have enough medicine until the end of your trip. Some countries do not have drugs to treat HIV, or even if they are, they are expensive. Know what you should do in these countries if your medication is lost or damaged.
It is also important to discuss vaccinations with your doctor. Some vaccinations, such as the yellow fever vaccine, should not be used by people who are HIV positive. Others like hepatitis B and hepatitis A vaccine can be used.
Pay attention to diet, especially drinking water, to avoid diarrhoea and other diseases.
Confirm that the country you are visiting is not a country that prohibits HIV-positive people or those with HIV treatment drugs.
Carry enough condoms, oral membranes and lubricants. Because some countries do not have condoms and lubricants, or even if they are of good quality.