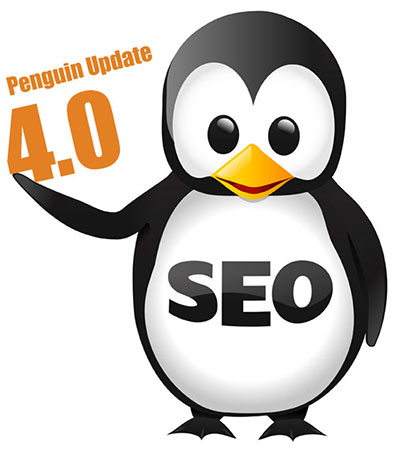 Penguin 4.0 has become part of Google's core algorithm
So in the future is real time, there will be no more so-called updates. After the website cleaned up the spam link, Google crawled and indexed it, recalculated the link offline, and then concentrated on the line when it was ready. The effect may have to wait for a few months, or even more than a year. After cleaning up the link in the future, as long as the index is re-crawled, it will take effect soon.
New Penguin algorithm does not calculate spam links
If there is a spam link, the previous penguin algorithm is to punish the site that gets the link, so there is a possibility of being exploited by negative SEO. After Penguin 4.0, the Penguin algorithm no longer punishes the site, but the spam link is no longer counted in the algorithm, cancelling the effect of these links. This is much more reasonable, and SEOs don't have to worry about being framed. The Panda algorithms a penalty (lower ranking) website.
Penguin Update 4.0 impacts subdivision to page level
The previous penguin algorithm hits a lot and usually punishes or affects the entire site. The Penguin 4.0 algorithm is much more modest. After identifying the spam link, it only affects the linked page or a part of the website, such as a directory, rather than the entire domain name.
Penguin update has nothing to do with artificial intelligence
SEOs generally believe that Google's latest algorithms may be related to artificial intelligence and deep learning. Google engineers clarified that penguin algorithms have nothing to do with artificial intelligence.