Search engine algorithms usually look for a pattern in a large amount of data that will produce results when the site's schema conforms to a framework. This mode usually needs to collect a large amount of data to emerge.
For the identification of patterns, the person who does the website itself often cannot see clearly because of the limitations of the data. For example, the following figure shows the link relationship of SEO every day.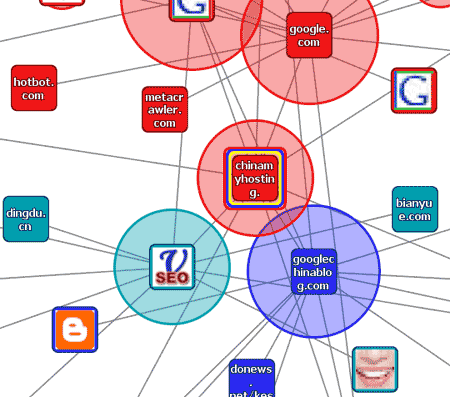 As a blogger, you can't see too much information from the picture. Everything seems normal and should. But if we take the distance a little further and look at it from a larger scale, we will find different scenes, as shown below.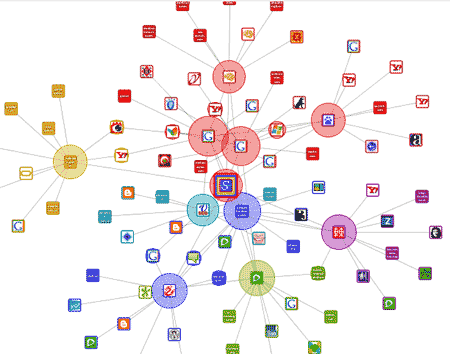 When more data is included, standing on a broader perspective, the link between this blog and many other sites is more clearly revealed. Which websites are link centres? Which websites are isolated? What kind of website is gathering with bad Neighbors? Are there signs of standing groups? When the search engine has enough data, such a pattern is actually quite clear. But a single webmaster often can't master these broader perspectives. This is exactly the same sentence, not knowing the true face of the mountain, only in this mountain.
Also, note that the above diagram shows only the link relationship. In fact, search engine algorithms can put many other factors together. Of course, it is not a two-dimensional or three-dimensional figure, but a multi-dimensional. We humans can only intuitively imagine what it is like in 3D. We can't imagine an intuitive image in multidimensional. But using mathematical language to describe, three-dimensional and more dimensions is a truth. The search engine aggregates many dimension factors, and from various angles, the website's various characteristics of the model can be emerged, thus giving different treatment.
Just like the example of a website that was punished a few days ago , it is a typical example of a model presentation. One of the elements is unlikely to cause the site to be punished. Buying a link and paying for a comment is not a problem. Sending a few spam comments is not a problem. Even some websites put hidden words, which is not a problem. But when all these things with cheating or black hat features happen on the same website or on the same pile of websites, this pattern is clearly presented.
A single act may be unintentional negligence or it may be maliciously framed by a competitor. But when a large amount of data-based models are presented, it is difficult to justify that they are innocent.
The important thing is the pattern, which is not only suitable for identifying cheat sites, but also for authenticating authoritative websites.