Food Menu
Red Lantern Menu Prices Philippines 2022 [Updated]
The Red Lantern menu will satisfy your hunger for delectable, genuine Chinese food. Take a culinary trip as you sample the best regional dishes from China that are available on our specialized menu. We take pleasure in always giving you the finest by using only premium components. Enjoy our extensive menu, which includes suckling pig, Peking duck, handmade dim sum, and much more. Dine with us now to continue the tradition of excellent food.
The idea behind Red Lantern is to combine all the traditional tastes of China onto a single menu that features meals like Suckling Pig, Peking Duck, homemade dim sum, and much more. A great variety of delicacies is offered to diners including foods from many parts of China.
Below, you'll find the updated list of Red Lantern menu prices.
Menu Items
Price (PHP)

Appetizers and Cold Dishes

Marinated Shredded Chicken
688
Deep-fried Crispy Squid
888
Simmered Meat Platter
688
Marinated Jellyfish and Shredded White Radish
688
Crispy Fish Skin
888
Marinated Sliced Beef with Hot and Spicy Sauce
888

Pork, Chicken, and Beef

Szechuan Mapo Tofu
508
Steamed Minced Pork and Egg Yolk
688
Deep-fried Pork Spare Ribs
888
Dong Po-style Pyramid Pork Belly
1988
Deep-fried Chicken with Spices and Dried Chili
688
Braised Diced Chicken
888
Deep-fried Boneless Lemon Chicken
938
Wok-fried Diced Chicken and Capsicum
1288
Hong Kong -style Stewed Beef Brisket and White Radish
1388
Wok-fried Beef Tenderloin with Green Chili
1488
Wok-fried Diced Angus Beef and Shallots in Black Pepper Sauce
1888
Wok-fried Wagyu Beef, Shimeju Mushrooms, and Whole Garlic
1888

Chinese Barbecues and Roast

Red Lantern Roasted Duck (half)
5088
Red Lantern Roasted Duck (whole)
10088
Peking Duck (half)
5688
Peking Duck (whole)
11288
Deep-fried Hong Kong-style Chicken (half)
1488
Deep-fried Hong Kong-style Chicken (whole)
2988
Barbecued Pork with Honey
898
Red Lantern Barbecued Pork Belly
1098
Hong Kong-style Barbecue Platter
1888
Red Lantern Barbecue Platter (five kinds)
2928

Rice and Noodles

Fried Vermicelli Noodles
688
Traditional Beef Ho Fan Noodles
888
Braised E-Fu Noodles
888
Wok-fried Misua
1388
Fried Rice with Salted Fish and Diced Chicken
698
Red Lantern Yang Chow Fried Rice
788
Egg White Fried Rice, Fresh Crab Meat, and Dried Scallops
988

Seafood Selection

Braised Eggplant
918
Deep-Fried Homemade Bean Curd
988
Deep-Fried Salted Egg Yolk Prawns
1988
Pan-fried Scallops
2388
Pan-Fried King Prawns
2388
Stir-Fried Scallops
3188

Soups

Sweet Corn Soup with Minced Chicken
428
Fresh Crab Meat and Winter Melon Soup
498
Hot and Sour Soup with Seafood and Tofu
498
Daily Soup
498
Double-boiled Chicken Soup
1288
Buddha Jumps over the Wall
5088

Desserts

Double-boiled Superior Bird's Nest
3888
Chilled Mango Soup with Pomelo and Sago
308
Chilled Almond Bean Curd
308
Hot Red Bean Soup with Lotus Seeds
308
Deep-fried Kataifi Roll with Avocado Paste
288
Deep-fried Sesame Ball with Lotus Paste
288

Abalone and Dried Seafood

Braised Fish Maw Tube, Sliced Abalone
1788
Braised Liao Sea Cucumber and Shiitake Mushroom
1888
Braised Whole Australia Abalone
1888
Braised Whole Abalone
4888
See also
Mary Grace Menu Prices
About Red Lantern
He is recognized as one of Singapore's best chefs and specializes in traditional Hong Kong cuisine. The restaurant's name, Solaire, is drawn from a traditional cultural decoration of China: a lantern and the color red, which are both thoughts to represent happiness, and gold accents, which are thought to bring wealth and fortune.
Solaire Resort & Casino received a temporary license from the government-run Philippine Amusement and Gaming Corporation (PAGCOR) following the construction of Resorts World Manila in August 2009; the facility debuted as "Solaire Manila" and began construction in July 2010. The parking garage and hotel tower were completed in June 2012. Phase 1 of Solaire Manila was finished in the first quarter of 2013, and the property changed its name to "Solaire Resort & Casino" in October 2012.
Red Lantern Unli Dimsum Menu
The well-known Dim Sum Lunch is bigger and better than ever thanks to a mix of traditional favorites and fresh options. Enjoy over 46 different types of dim sum meals in the popular all-you-can-eat deal, now available every day for the same low price.
Glazed Barbecued Pork – Almost every gathering in the Philippines is incomplete without these skewers of barbecued pork. This Red Lantern menu which is chargrilled pork nibbles on bamboo skewers has never been declined by visitors. The slightly burned, empty bamboo sticks are observed resting limply on completed dishes, presumably close to the remaining pancit tendrils or strays of a lumpia wrapper.
See also
Choi Garden Menu Prices
Crispy Tofu with Sichuan Sauce – However, this food is a favorite of anyone who is skilled in cooking since it is a superb flavor absorber. Tofu can be made properly to be flavorful, sweet, crispy, or soft.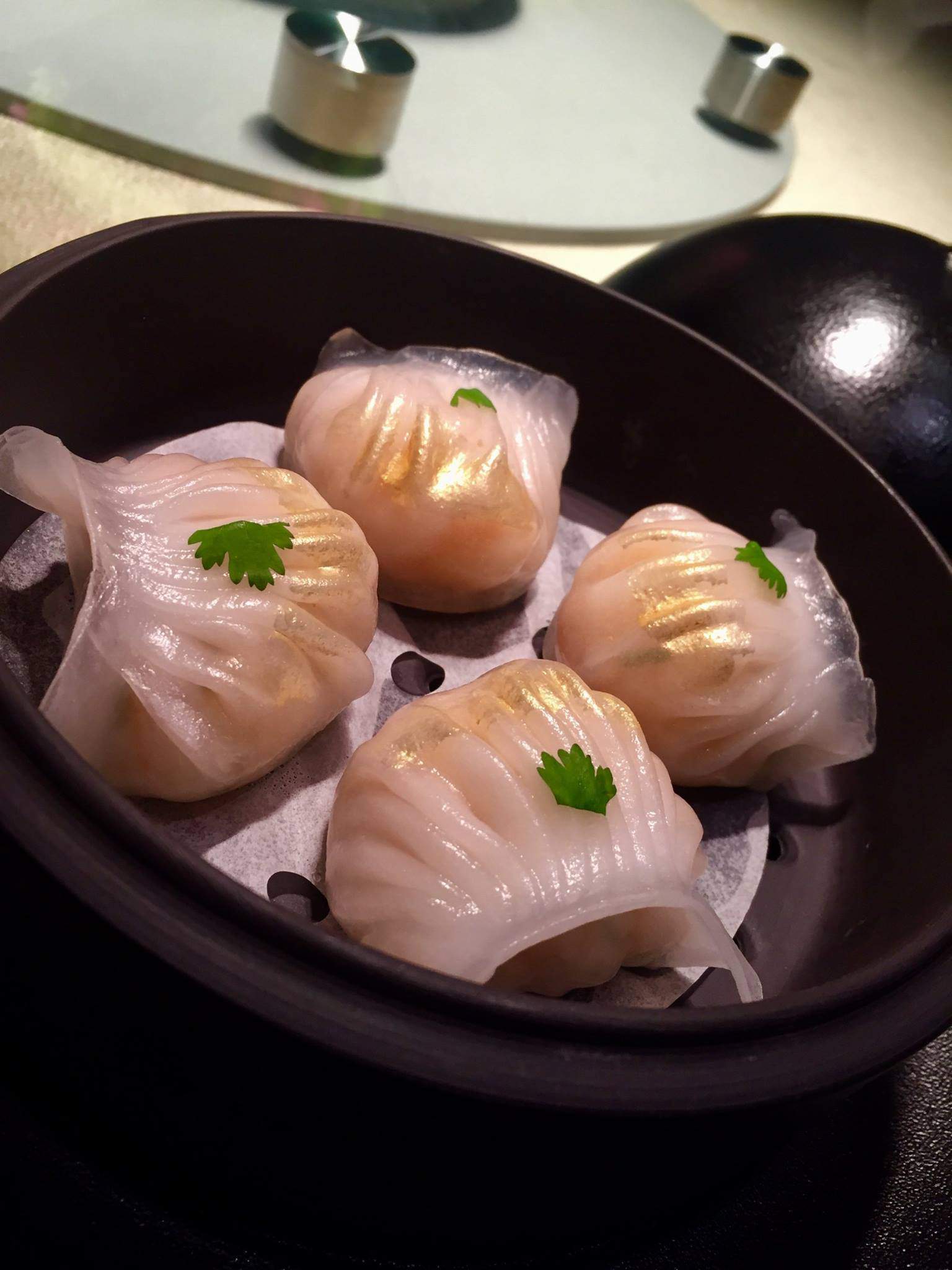 Steamed Pork Dumplings – When pan-fried properly, dumplings can become crispy and contrast with their soft inside. Depending on the type of filling used, the flavor and taste of dumplings can be either sweet or spicy.
Steamed Shrimp Dumplings – This Red Lantern menu dumplings can have a wide range of flavors depending on the fillings, just as the bao bun, another popular and comparable delicacy in Asian cuisines. For instance, you could choose something sweet.
Steamed Pork Ribs with Black Beans – Pork meat has a distinctly porky flavor and a mouthfeel that is meaty and fatty. In addition to the meat's distinct pork flavor, how the ribs are prepared affects their flavor. Often, they take on the flavor of the sauce or spice mixture used to prepare them.
Red Lantern Dinner Menu
Deep Fried Pork Spareribs – Different seasonings and cooking techniques are used to prepare deep-fried pork ribs. The best one is known in Chinese restaurants in Singapore and Malaysia as pork ribs king. The deep-fried, marinated, and fried pork ribs receive a drizzle of the sweet and sour sauce. When served right away while the outside is still crispy, it tastes divine and is deserving of the moniker.
Deep Fried Chicken – After the initial crunch, biting into that deep-fried wing reveals a taste of moist food melting on your lips. The physical sensation of our food melting is a favorite of our tongues. Foods that have been cooked in an oven frequently lack this sensation since they are drier.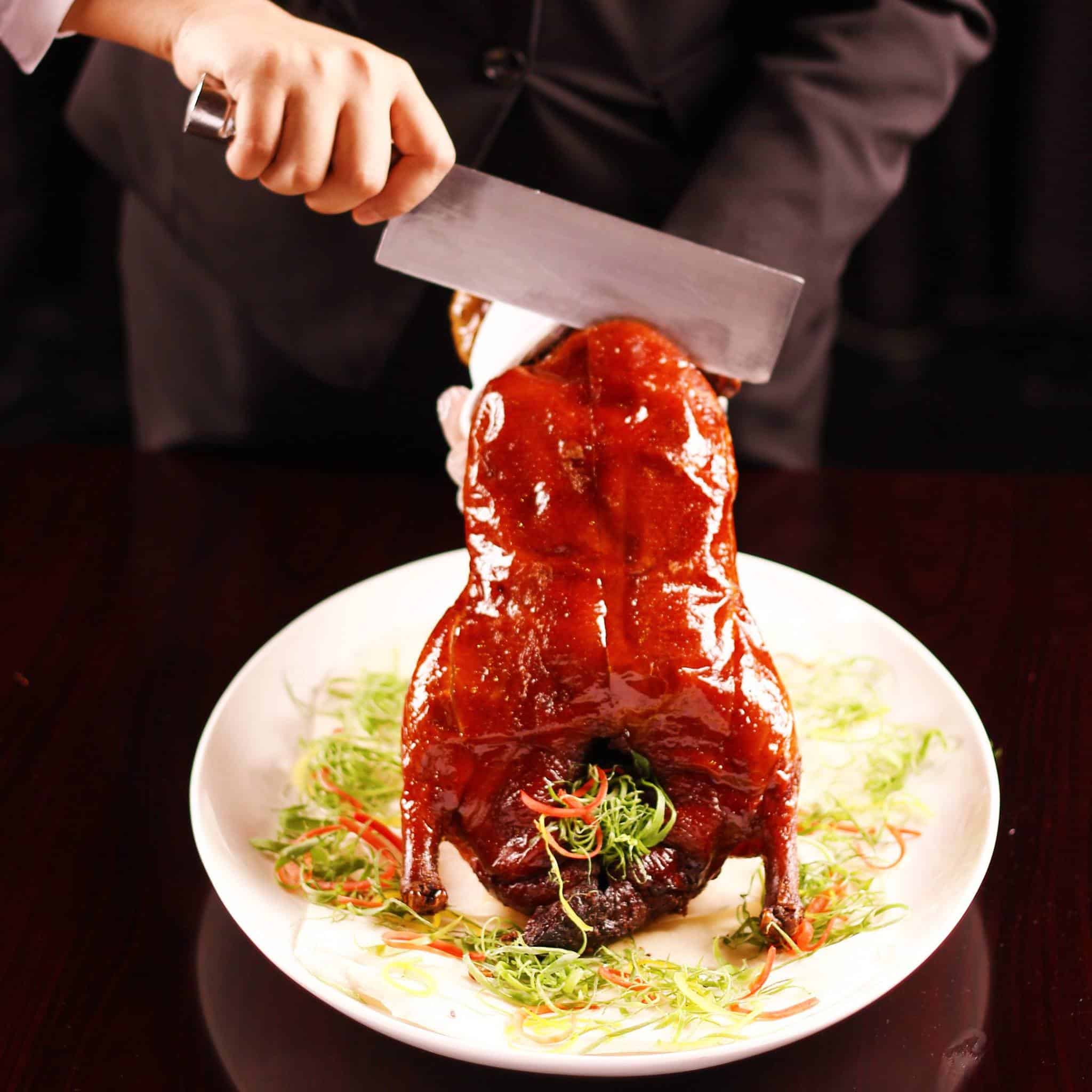 Red Lantern Roasted Duck – Compared to, say, chicken, the duck has a flavor that is strong and closer to red meat. Compared to the skin of chicken or turkey, duck skin is noticeably larger and heavier. A highly recommended Red Lantern menu to try.
Wok-fried Angus Beef – This is a flavorful fusion of delicate Angus sirloin steak and vibrant vegetables that have just been wok-fired in an assertive black pepper sauce. Angus sirloin steak and crisp, wok-fired vegetables combined in a flavorful black pepper sauce.
See also
Canton Road Menu Prices
Wok-fried Wagyu Beef – The Chinese wagyu still has stunning marbling, which contributes to its rich, buttery flavor. That doesn't imply there aren't any flavor differences, either. Japanese wagyu beef offers melt-in-your-mouth delicacy along with a sweet umami flavor.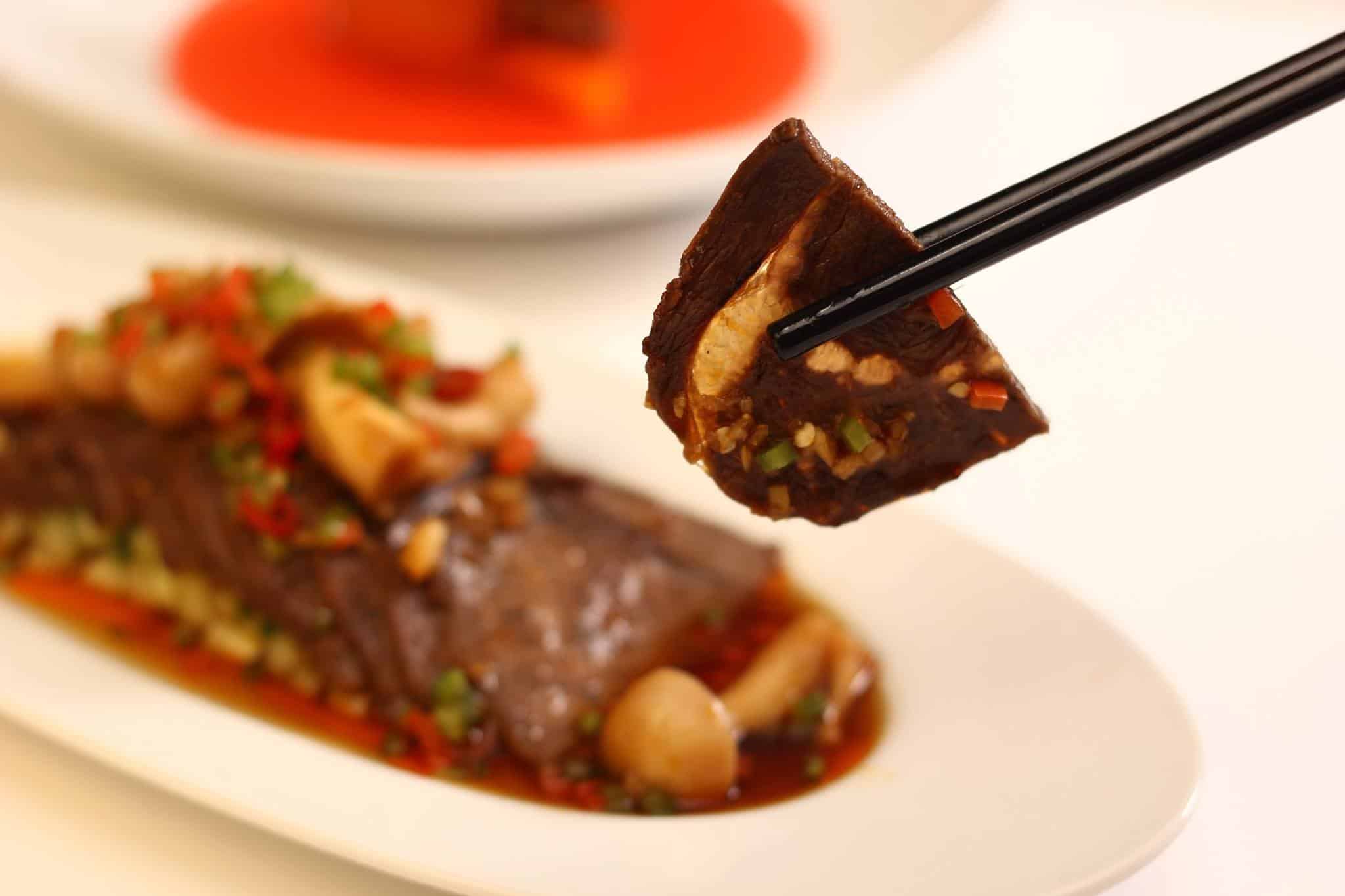 Birthday Buffet Promo
The Dim Sum lunch buffet at Red Lantern is a must-try. It is not that expensive and does not leave a hole in your wallet considering the quality of the food that you get to experience. Another good thing is that it offers a birthday promo for birthday celebrants during its birth month. Although the restaurant is not clear as to how much the discount would be, you could always contact them via their website or Facebook account
Red Lantern Philippines Location
Within Solaire Resort and Casino is where you'll find this Chinese restaurant. Regarding the hotel and casino inviting visitors, Solaire Resort was truly unique. The way they carried out cleaning, from the hallway to the main entrance and all the way to the main door, was extremely elegant.
Conclusion
The restaurant's name, Solaire, is drawn from a traditional cultural decoration of China: a lantern and the color red, which are both thoughts to represent happiness, and gold accents, which are thought to bring wealth and fortune. Enjoy the best Chinese cuisine with regular deliveries of ingredients from Malaysia, Singapore, and Hong Kong.
Suckling pig, Peking duck, homemade dim sum, and other traditional Chinese foods are all included in the Red Lantern menu, which aims to showcase all of China's culinary traditions. The wide range of delicacies that are given to customers, including cuisine from many different regions of China. The Red Lantern offers a broad variety of scrumptious, authentic Chinese cuisine, so get ready to fall in love with Chinese cuisine with every bite. Find them at the Paranaque Solaire Resort and Casino for an informal dining experience.